Ᾱl Shihāb in Kerala: Legacy and Leadership
Updated: Jan 26, 2021 - 06:38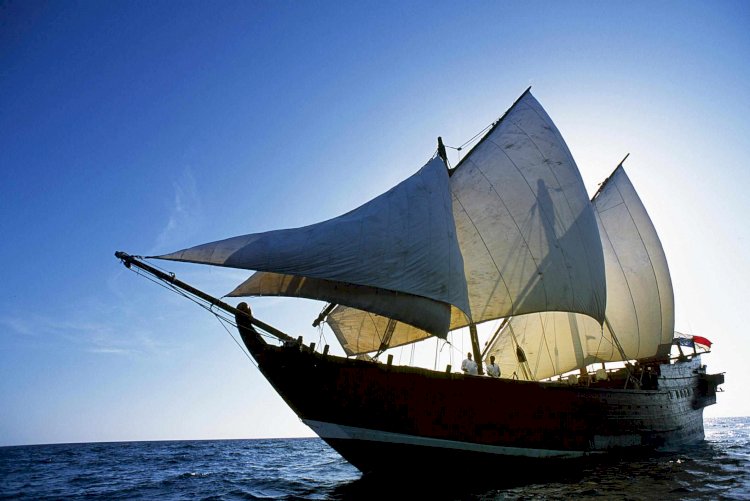 Sayyids on Board: Hadramis in Indian Ocean
The troubled political situations of Hadarmout, warfare, natural disasters and above all the culture of migration for which Hadramis were proverbial, made them travel extensively all over the Indian ocean as merchants, missionaries and Sufi activists.
Sayyids came to India in different centuries and settled mostly in coastal areas. The word 'Ᾱl Shihāb[i]' means 'the family of Shihab' and here the word denotes Shihab family that came to Kerala in the mid-18th century, settled in Calicut and later moved to Panakkad and premises. This research is done on the history and impact of two notable persons, i.e., PMSA Pookoya Thangal and Sayyid Muhammad Ali Shihab Thangal in particular and other members of the family in general.
Hadrami Arabs such as Sayyids, scholars, Sufis and merchants – spread a positive trend of Islamic culture as they travelled and settled in the different oceanic world from South Africa on the southern strip of Africa to Timor, at the border of the Malay Archipelago.
Since the beginning of the 16th century, Hadramis got dispersed from Yemen to different Indian Ocean territories such as East Africa, Zanzibar, Indonesia, Malaysia and India. Amid the troubled waters of the colonial period it would be surprising that the Hadrami migrants could construct a wide frame of developed culture based on their own tradition which was normally forward of their age[ii].
In India, they settled along the western coast and cities like Delhi, Deccan, Ahmednagar, Bijapur, Belgaum, Hyderabad and some places in the south. The Hadhrami presence in Mughal Delhi is an exception to this phenomenon. Hamida Bano (d. 1603), also known as Haji Begum, wife of the Mughal Emperor Humayun set out for Hajj in 968 Hijri/c. 1560. (Dihlawi, 1974:6). On her way back from the pilgrimage, she invited some 300 Hadhrami sayyids, sheikhs, and servants to accompany her to India as royal guests. There are more than 40 Qabilas (family lines) reached India till 19th century including Bā Faqīh, Bā Ḥasan, Bā Ṭāhā, Jamal al-Layl and Saqqaf. With the advent of British colonialism in India and the gradual decline of the Mughals, the Hadhrami Sayyids lost royal patrons but retained a high status within the Muslim community.
Sayyids in Kerala: Presence in Past
From the 16th to 19th century, around 30 Sayyid families had reached Kerala, and most of them were from Yemen and Central Asian regions like Bukhara. Against their European counterparts, Hadramis were successful in formulating cordial linkages with the people in Mehjer. "When Vasco de Gama asked Zamorin (ruler) of Calicut to expel from his domains all Muslims hailing from Cairo and the Red Sea, the Zamorin rejected it; saying that they were living in his kingdom "as natives, not Foreigners'' This was a marker of reciprocal understanding between Muslims and Zamorins."[iii]. They were received warmly by the people of Malabar with due respect and in most cases, they were gifted lands and houses.[iv].
Ᾱl Shihāb: Legacy and Leadership
The Ᾱl Shihāb of Kerala, claiming their origin from the 13th-century Sufi scholar Ahmad Shihabudhin who lived in Hadramauth in Yeman, reached Kerala by 1767 AD (1181-AH[v]). As Ho (2006: 98) explained "the history of Hadrami migrations across the Indian Ocean is something of a fabulous tale, in which secrecy and exaggeration follow one another in quick succession. It is also a grand one: in Africa, India, and the Malay Archipelago, many reports tell of noble descendants of the Prophet being received with reverence, receiving the hands of princesses in marriage, and becoming leaders and rulers of Muslim states." In addition to what Ho said, Shihabs were placed at the top of the community for many reasons; the attributed sacred lineage, scholarship in religion, social activism, arbitration and political optimism.
The family gained respect for preternatural activities (Karāmat) attributed to them and empathy towards poor people. In the course of time, Shihabs took up a wide variety of roles within the community and the general public as well. The legacy of Shihabs can be seen in the fact that seven among them held the title of 'Qazi of Calicut', the illustrious position among Muslims of Malabar, in different centuries. The political and religious leadership of the Shihab family of Panakkad could be read in the context of the 'charismatic individuality' exposed by Max Weber.
One significant tool that links these Bā ʿAlawīs to the common Mappilas is Rātīb al-Ḥaddād, composed by the Hadrami Alawi poet and Sufi sheikh Abdullah b. ʿAlawī al-Ḥaddad (1634-1719). Almost all traditional mosques have the habit of reciting it collectively every night after Magrib or Isha prayer. Many Mappilas keep the tradition of reciting it at their homes every evening. Apart from their spiritual charisma, their attitude towards social solidarity and communal harmony is a distinguishing feature of Ᾱl Shihāb. During and after the Malabar rebellion, the fallen Mappila Muslims, perhaps the biggest challenge before attempts of social engineering and governance, can be found treated by Shihabs slowly and steadily.
Mappilas of Malabar, like every other Muslims of the country, had gone through the toughest time. The continuous anti-colonial outbreaks since the beginning of the nineteenth century and finally, the rebellion of 1921 had devastated them literally. The long turbulent past, fighting against the foreign powers (namely Portuguese, French and British), have turned them rebels and pessimists, and formed them into a separate suffering group. The fruits and fuel of democracy such as availability of equal opportunity to all citizens to achieve their desired social status, the questions of equity, inclusion and access to various institutional services, have been great challenges to most of them. In a democratic state, social exclusion of any group is of grave concern.
Setting New Paradigms of Community Building
Every minority has two choices at a troubled time: firstly to utilize the constitutional opportunities provided by the state such as participation in democracy and patiently entering pathways of reservation. The second one is to go for negative shortcuts, disastrous measures and ultimately attack the peaceful living of the state. The post-rebellious vacuum and instability in social and political fields of Malabar posed a million questions regarding the future of its people. The feeling of social exclusion and insecurity among the minority could be replaced only with participation in democracy and political confidence. It could never be an easy job to assure peaceful political participation among a hopeless and uneducated society, and it also in an emotive social context like post rebellious Malabar.
The conditions of Mappila Muslims of Kerala could be analyzed in comparison with their counterparts in Northern part of India. The Sachar Committee report brought out the dismal conditions of Muslims in various parts of India. According to the report, a bulk of Indian Muslims suffer grave deprivation in social opportunity, because of lack of access to education, health care and other public services, and to employment. For the most part, they are even more disadvantaged than Dalits[vi]. Muslims are more likely to live in hovels without electricity than Dalits. Only 19 per cent have piped water supply, compared to 23 per cent Dalits.
Social security is a significant indicator of the development of every society. Education, economy and political participation wouldn't be possible in a social condition which wouldn't assure peaceful life and sustenance. Keeping away from extremist ideas Shihabs proposed a moderate political platform for the Muslim community, though faced allegations of soft-communalism from other political parties. The family is found, with concrete evidence, maintaining a friendly relationship with brother communities as well as fractions within the community. The peak moment of Sayyid Muhammad Ali Shihab's life, reportedly, is his statement for peace subsequent to the demolition of Babari Mosque in 1992.
The brick by brick and stone by stone rebuilding of Mappila life would not have been possible without a farsighted leadership capable of shifting their followers away from sensitive responses into substantive and constructive steps. The factors behind the positive transformation of Malabar may be a many. Still, the role of the Shihab family is considerably significant. It can be stated here that the role of Shihabs in this development was their meaningful presence at the top of every constructive measure such as educational, political, social and religious realms. The promotion of secular education, the foundation of basic schools and various higher institutes, social arbitration, settlement of disputes, service as Qadis of Calicut as well as hundreds of Mahals across the state, heading of philanthropic organizations and rehabilitation movements also add to their credits.
Endnotes:
[i] The Arabic word 'Ᾱl Shihāb' means 'the family of Shihab'. Here the word denotes the Shihab family that came to Kerala in 18th century AD, settled in Calicut and later shifted to Panakkad Kodappanakkal Tharavadu (name of their famous house). The name came from Shihabudhin; a Sufi scholar lived in 13th century in Hadarmout in Yeman to whom they trace their lineage. 1921 is taken as a turning point in the socio-political history of Mappila Muslims, and 2009 is the year of death of Sayyid Muhammad Ali Shihab. The research is done on the history and impact of two notable persons, i.e., PMSA Pookoya Thangal and Sayyid Muhammad Ali Shihab Thangal in particular and other members of the family in general.
[ii] Khalidi, Omar (2004) Sayyids of Hadhramaut in Early Modern India, Asian Journal of Social Science, Vol. 32, 3.
[iii] Kooria, Mahmood. "An Abode of Islam under a Hindu King: Circuitous Imagination of Kingdoms among Muslims of Sixteenth-Century Malabar" Journal of Indian Ocean World Studies, 1 (2017), 89-109.
[iv] For example, Shaykh Jifri, arrived at Calicut from Yemen, was received by Zamorin Mana Vikraman, the Hindu King of Calicut who provided him with the land where 'Jifri House' still exists (See . Kozhikkote Muslimkalude Charithram (Malayalam: History of Muslims of Calicut) (1993), Parappil Muhammad Koya, published by the author, Calicut, 104.
[v] Konnare, Mujeeb Thangal (2004), Keralatile Pravāchaka Kudumbangal Utbhava Charitram (Malayalam: The Sayyid Families in Kerala: The History of Origin), Calicut: Shifa Book Stall, (in Malayalam), 36
[vi] Basant, Rakesh, Education and Employment among Muslims in India: An Analysis of
Patterns and Trends(2012), IIM Ahmadabad, 7
(Abdul Vahid. K ,
Head, Department of Islamic History, MES Mampad College)