10 Footballers Announced Their Conversion to Islam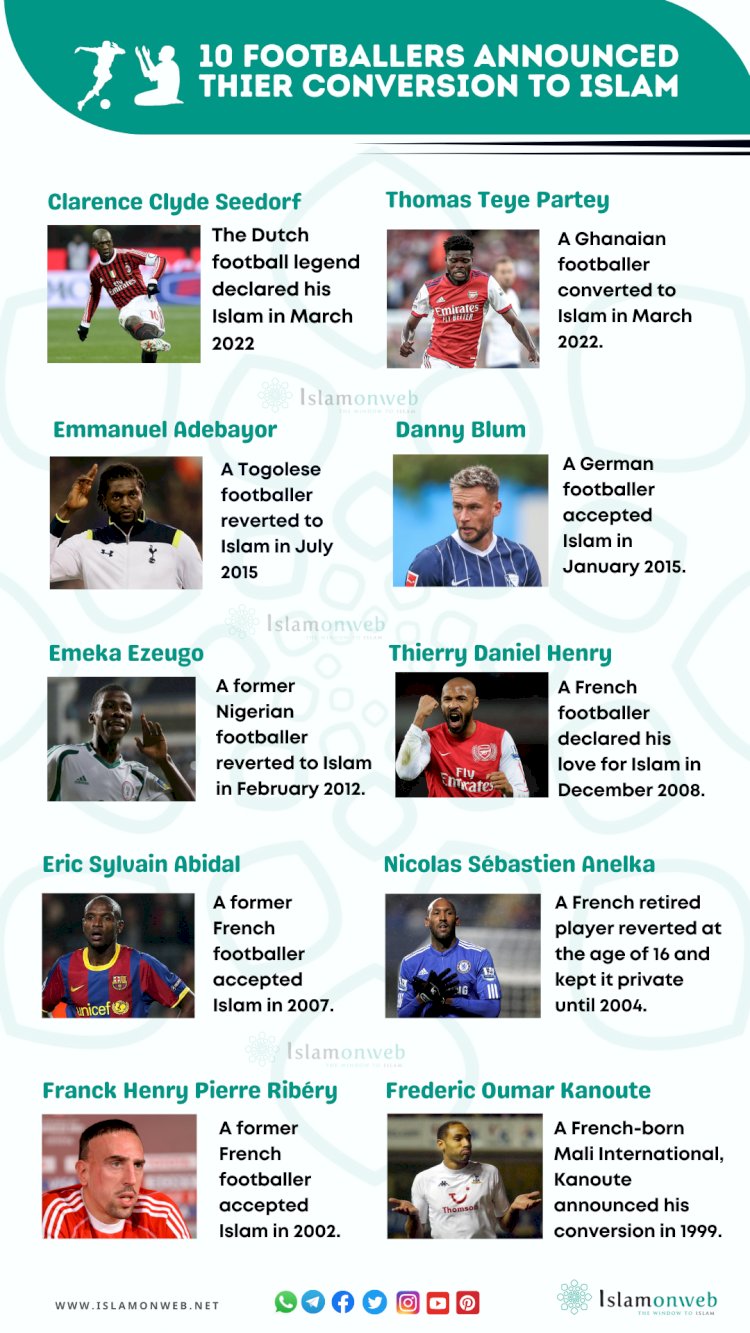 As the FIFA World Cup Qatar 2022, the first-ever World Cup to be hosted by an Arab Muslim nation, is going to kick off on 20 November 2022, we bring you a list of ten International footballers who announced their conversion to Islam during the last 22 years.
Clarence Clyde Seedorf - Accepted Islam in 2022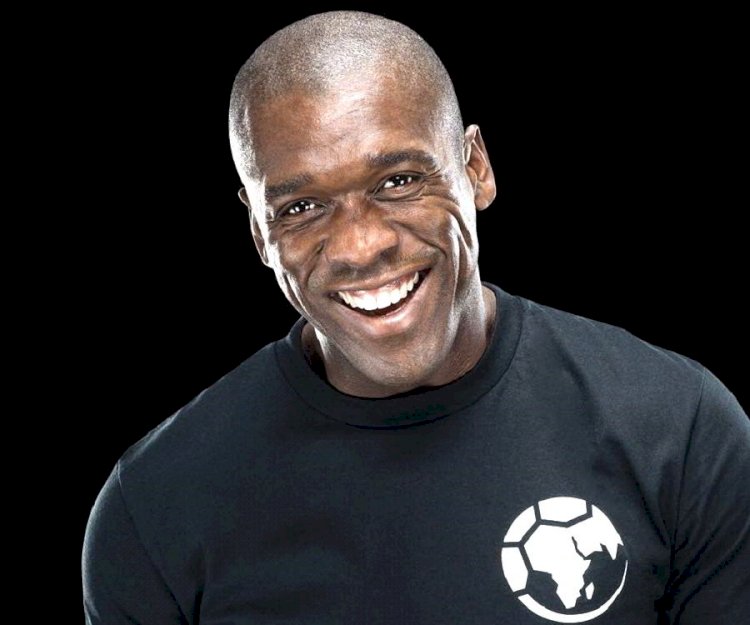 A Dutch professional football manager and former player who won the Champions League with three clubs – Ajax, Real Madrid, and AC Milan and represented the Netherlands in the 1998 FIFA World Cup, reaching the semi-finals. He is regarded by many to be one of the best midfielders of his generation He declared his Islam in March 2022 through his official Instagram account.
Seedorf said: "A special thanks to all the nice messages in celebration of me joining the Muslim family. I'm very happy and pleased to join the all Brothers and Sisters around the world, especially my adorable Sophia, who has taught me more in-depth the meaning of Islam. I didn't change my name and will continue to carry my name as given by my parents, Clarence Seedorf! I'm sending all my love to everyone in the world."
Thomas Teye Partey - Accepted Islam in 2022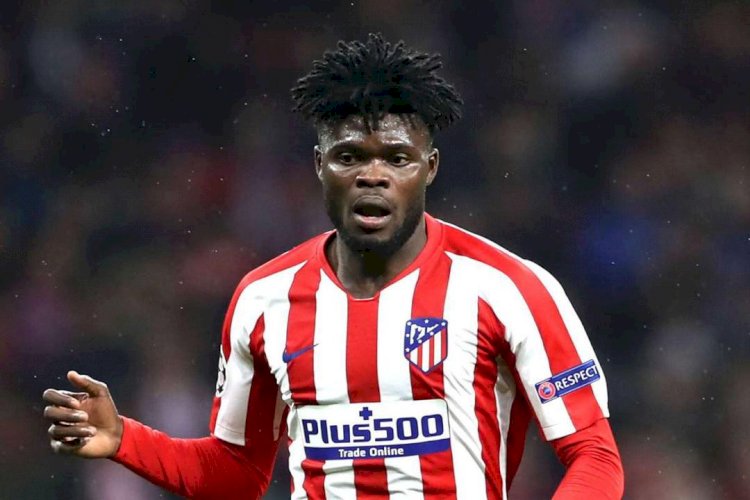 A Ghanaian professional footballer who plays as a midfielder for the Premier League club Arsenal and the Ghana national team. Partey won Ghana Player of the Year in 2018 and 2019 and was named as Ghana's vice-captain.
He changed his name to Yakubu after converting to Islam in March 2022 following his marriage to Moroccan Sara Bella. Thomas Partey in a video clip posted in June 2022, said, "I am a Muslim, I have a girl I love, and I know some of my friends will leave me but no problem, I grew up with Muslims, I am already married and my name now is Yaqoub."
In March 2022, the Muslim Athletes account on Instagram, which specializes in sports news, published a picture in which Partey appeared smiling while holding the Holy Qur'an next to a Muslim Sheikh, and captioned on it: "Thomas Partey converts to Islam, God bless my brother."
Emmanuel Adebayor - Accepted Islam in 2015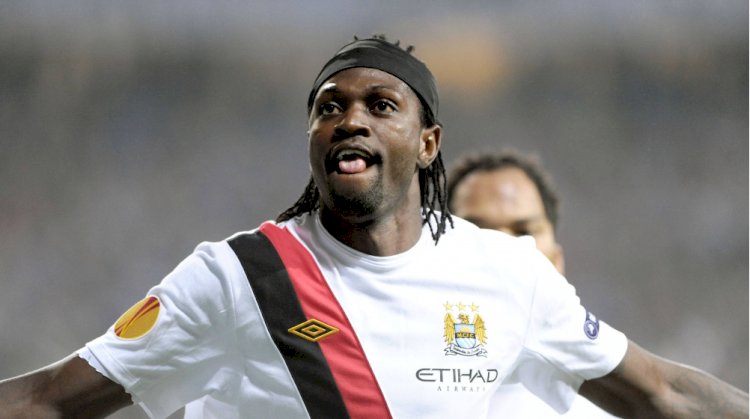 A Togolese professional footballer who previously played for English clubs Arsenal, Manchester City and Spanish team Real Madrid. Adebayor represented the Togo national team at the 2006 FIFA World Cup in Germany. He is currently Togo's all-time top goal scorer with 32 goals.
Talking about his conversion Adebayor has said that Jesus guided him to Islam. He talked about 13 reasons behind his decision to embrace Islam in a YouTube video posted after his conversion.
"Jesus (pbuh) taught that there is only One God and Only God should be worshipped as taught in Deut 6:4, Mark 12:29. Muslims also believe this as taught in the Qur'an verse 4:171," Adebayor was quoted by The Herald.
Among the reasons behind his reversion to Islam was that prophet Jesus (pbuh) didn't eat pork like Muslims who consider pigs and their meat filthy and unhealthy to eat. Words like "As Salaamu Alaikum" (Peace be with you) and "God Willing" (InshaAllah), mentioned by the Qur`an, had been always used by Jesus (pbuh), the Togolese footballer found.
"Jesus (pbuh) washed his face, hands, and feet before praying. The Muslims do the same. Jesus (pbuh) and other prophets of the Bible prayed with their head to the ground (see Matthew 26:39). Muslims do too as taught in the Qur'an verse 3:43," Adebayor stressed.
"Jesus (pbuh) had a beard and wore a robe. It is Sunnah for Muslim men to do the same.
"Jesus (pbuh) followed the law and believed in all the prophets, (see Matthew 5:17). Muslims do too as taught in the Qur'an verses 3:84, and 2:285."
Danny Blum - Formally reverted to Islam in 2015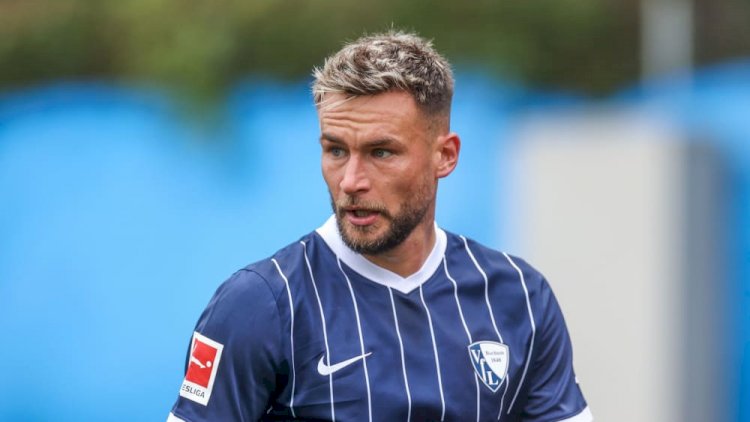 A German professional footballer who plays as a winger for Cypriot First Division club APOEL. The German football player announced his conversion to Islam from Christianity in the summer of 2014, and the formal conversion took place in January 2015.
According to Blum, he prays five times a day and eats halal food. He describes Islam as a religion of hope and strength. During Danny Blum's professional career, he played for such German clubs as SV Sandhausen, Eintracht Frankfurt, FC Nürnberg and others.
Emeka Ezeugo - Accepted Islam in 2012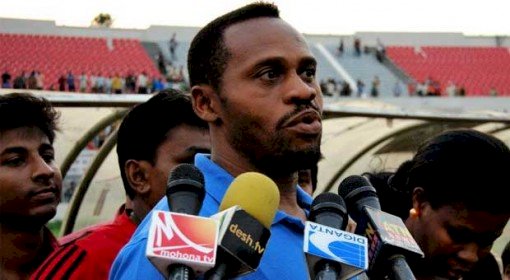 A former Nigerian professional footballer who debuted as a professional footballer for the Indian club East Bengal FC. He represented the Nigeria national team in the FIFA World Cup in 1994. He played professionally for clubs on five continents during his 15-year playing career.
Emeka Ezeugo, born in a Roman Catholic family, converted to Islam in February 2012 when he was a coach for the Mohammedan Sporting Club of Bangladesh. He converted to Islam because he was inspired by the life of Prophet Muhammad (PBUH). He feels honoured to be a follower of the great prophet.
Emeka said he studied different religions, and when he came across the life of the Prophet Muhammad, he was inspired. He changed his name to Mustafa Mohammed.
'I have just planted a seed and now I have to nourish it into a tree. I know that I will discover many good sides of this decision with time but at this moment I can say the religion has made my life more disciplined,' said Emeka at the time of conversion.
Thierry Daniel Henry - Announced his love for Islam in 2008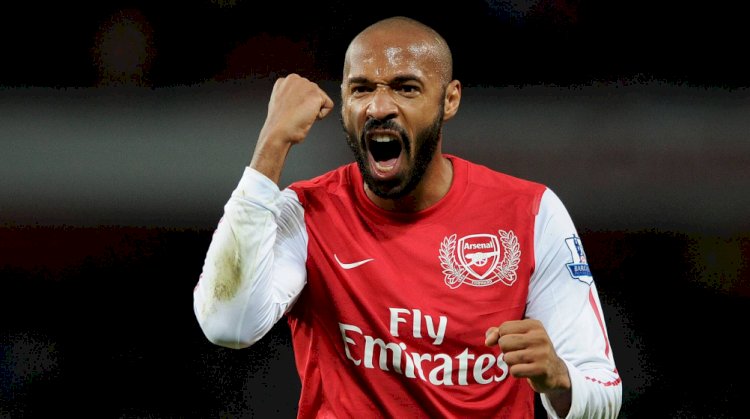 A French professional football coach and a former player who played for Arsenal, Monaco, Juventus & Barcelona. He is considered one of the best strikers of all time and one of the best players in the Premier League. Henry was runner-up for the Ballon d'Or in 2003, FIFA World Player of the Year in 2004, and finished third place for the Ballon d'Or in 2006.
Henry succeeded with France, winning the 1998 FIFA World Cup, UEFA Euro 2000, and 2003 FIFA Confederations Cup. He was named French Player of the Year a record five times and retired from international football after the 2010 FIFA World Cup.
In the interview with the Qatar-based channel, Henry said that Franck Ribery and Eric Abidal had played a significant role in his conversion to Islam. According to Henry, he feels closer to Islam than any other religion, and he respects his Muslim friends. He said that if he were to convert to a religion, it would be Islam.
Some reports indicate that it's not clear whether he accepted Islam formally or not.
Eric Sylvain Abidal - Accepted Islam in 2007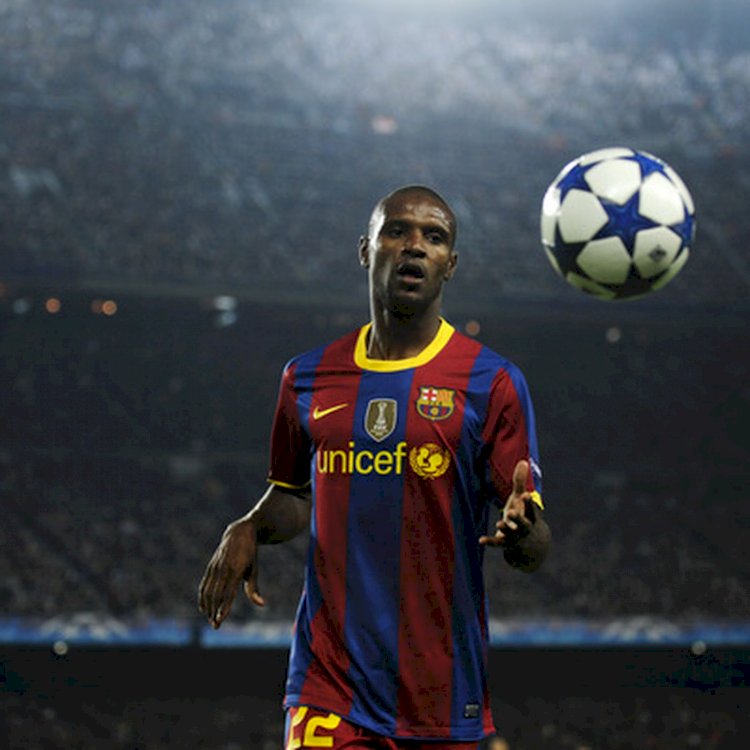 A French former professional footballer who played mainly for Lyon and Barcelona. A French international across nine years, Abidal represented the nation in two World Cups. His later career was marred by a liver tumour, which resulted in a transplant.
He accepted Islam in 2007 when he married Hayet Kebir and changed his name to Bilal Eric Abidal. when converted from Catholicism to Islam, Abidal was influenced by his wife, who is also of Algerian origin.
Abidal said about his conversion: "All the natural progress. Options converted to Islam not because of my wife, but a gift that had suddenly appeared. It really happened there. Flowing away and made me feel happy. I embraced Islam with full confidence". Abidal has built a successful career and won many significant honours with Lyon and Barcelona, where he played as a defender. In 2011, he was diagnosed with a liver tumour and underwent two liver transplant surgeries. It put an end to his career. He retired in 2014, at the age of 35.
Nicolas Sébastien Anelka - Declared his Islam publicly in 2004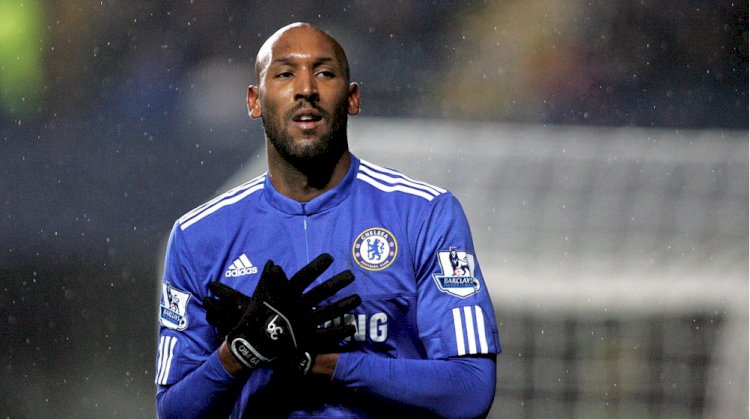 A French professional football manager and a retired player who played for some of the biggest European clubs, including Real Madrid, Juventus, Paris-Saint Germain, Chelsea, Arsenal, Manchester City, and Liverpool. Also, he worked as technical staff of Dutch Eredivisie side Roda JC FC, and as player-manager of Mumbai City FC.
The French footballer converted to Islam from Christianity at 16 by the influence of his childhood friends. Unlike his fellow French national team member Franck Ribery, Anelka kept his religious beliefs private for a long time, until 2004, when he underwent a formal conversion in UAE. Nicolas Anelka adopted the Muslim name of Abdul-Salam Bilal.
Anelka once said, "I was sixteen when I converted to Islam, beyond the fraternal aspect, my conversion did not change my life. I was already living by the same principles — being righteous, having values. I used to fast during Ramadan because I admired the people fasting around me. What made me convert was that I had that certainty that Islam was for me. I felt this relationship with God, and that enlightened my life. I had that conviction in my heart that that was my religion. I am pleased to be a Muslim, a religion of peace and I learned a lot from Islam".
Franck Henry Pierre Ribéry- Accepted Islam in 2002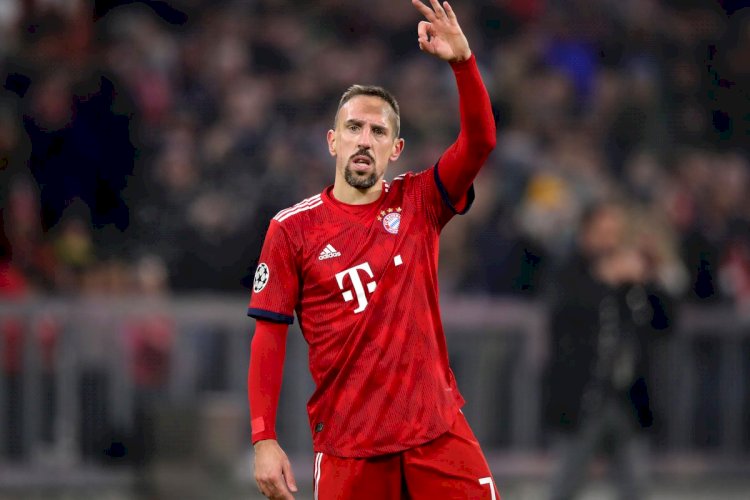 A French former professional footballer who worked primarily for the German club Bayern Munich and for the French national team in two FIFA World Cups (2006 and 2010). Ribéry is a three-time winner of the French Player of the Year award and the German Footballer of the Year award.
He converted to Islam in 2002. According to Ribery, his wife Wahiba, who is of Algerian origin, was the main reason for his conversion. He added the name Bilal after the conversion.
In an interview, Franck Ribery said, "Religion is my personal thing. I am a believer and since I converted to Islam, I think, I became stronger, I became mentally and physically stronger. Religion did not change my personality or my perception of the world. I pray five times a day, I do it because it enables me to be released and I feel better afterwards".
Frederic Oumar Kanoute- Announced his conversion in 1999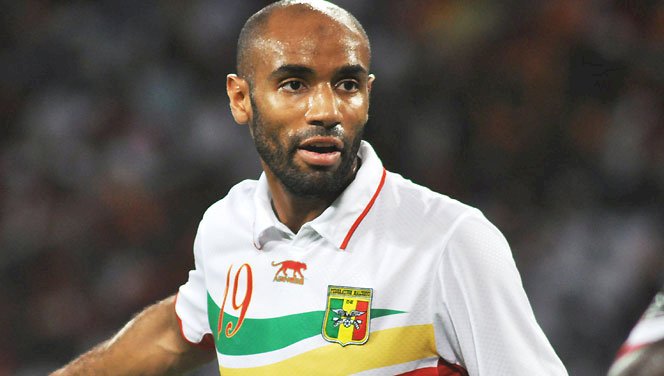 A French-born Mali International, played for several European top-tier clubs, enjoying his most tremendous success with La Liga side Sevilla. Kanouté was named the 2007 African Footballer of the Year.
Kanouté began his career with Lyon in France before moving to West Ham United of the Premier League in 2000. After a spell at their London rivals Tottenham Hotspur, Kanouté moved to Spanish club Sevilla where he won two consecutive UEFA Cups in 2006 and 2007 in addition to various other European and domestic honours and remains the club's highest-scoring foreign player.
Kanoute announced his conversion to Islam in the year 1999 at the age of 22 and named himself Frederic Oumar Kanoute. He refused to wear a Sevilla shirt bearing the name of club sponsor 888.com, due to the fact the website is used for gambling, which is against the principles of Islam; this meant that the club had to give him a brand-free jersey every match.
In 2007, Kanouté paid more than US$700,000 out of his pocket to buy a prayer area in Seville. The contract on the premises had expired, and the mosque was due to be sold. He raised $1m in an online crowdfunding campaign to build the first purpose-built mosque and cultural centre in Seville, Spain, in over 700 years.