Iqbal: An Intellectual with a Vision and Mission (Part Two)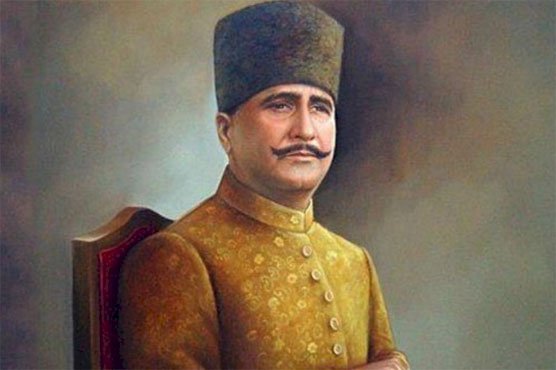 Prolific Poet and Intelligent Writer
During the many years of being a barrister, he was also actively involved in producing anthologies of poems and other philosophical works. As a poet, Iqbal was prolific in producing anthology after anthology. Although he was recognized by the world as one of the greatest Muslim poets of his time, Iqbal was humble in his admission that he was not a poet in the actual sense but merely needed poetry as a vehicle to get across his message to people. As a matter of fact, his passion for writing poems, which started from a very young age, lasted until his later years in life. His poetical works were of exceptional qualities. Unlike many other poets of his time, Iqbal did not just write his poems to lull the masses to ecstasy, but he wrote to produce a change and revolution in their mindset towards living a dignified life. Most of his poems carried an underlying philosophy. In realizing the predicament of the Muslim Ummah at that time, Iqbal utilized his works in poetry to call the Muslims to come out from their state of backwardness and to go on a forward march in life as individuals who are creative, progressive and innovative. Though his poems were both in Urdu (his mother tongue) and Persian, he somehow preferred to write in the Persian language. He thought that the Persian language was more suitable for explaining things, which are spiritual in nature. His anthology of poems entitled Asrar-i-Khudi (1915) (The Secrets of the Self) occupies a pre-eminent place among all his poetical works. It is in this poem that Iqbal lucidly explains his ego philosophy. Besides this, he also came up with his other collection of poems known as 'Rumuz-i-Bekhudi (1918) (Mysteries of Selflessness) and after that, he wrote Payam-i-Mashriq (1923), Zabur-i-Ajam(1927), Gulshan-i-RazJadid, Bandigi Nama, JavidNamah (1932), Bal-i-Jibril, Zarb-i-Kalim, Musafir (1936), Armughan-i-Hijaz (1938), Bangi-i-Dara (1924), etc. (Qadir,1991).
May (1974) in giving her comments on the significance of the Asrar-i-Khudi in understanding Iqbal, his struggle and aspirations, said the following:
It is Dr. Muhammad Iqbal's first major poetic volume;
It sees the primary way to reconstruction in psychological terms: the reawakening of the self (buddhi) is preliminary to further development (khudi or "selfhood");
It teaches and preaches action in the name of love of self and, ultimately, love of freedom;
It contains criticisms and warnings; in its criticism of the Muslims it connects with the Jawab-i-Shikwah; in its warnings, it seems closer to the Shikwah; with its compassionate strain;
Its reiteration of major themes, such as love, reawakening, the call to action, show that Dr Iqbal's mind had been set before he wrote the Asrar and that it remained unchanged between 1910 and 1915;
It is universalist in nature in spite of its immediate concern with the Muslims, who are not often mentioned in it by name;
It reflects its author's deep attachment to his co-religionists;
It shows his love for freedom;
It teaches sedition by calling the Muslims to the battle;
It is written in such a lyrical vein that it appealed not only to the intelligentsia, but also to the masses (93-94).
Besides poetry, Iqbal also wrote and delivered lectures on philosophical issues. One such remarkable work was 'The Reconstruction of Religious Thought in Islam'. This book is a compilation of lectures delivered at academies. The first six of the lectures were delivered in Madras in 1928 and the last one in England. It was in these lectures that Iqbal lucidly expressed his philosophical thoughts, which are based on the Qur'anic teachings. Through these lectures, Iqbal also ventured on to explain in philosophical terms how the Qur'anic concepts pertaining to Islamic values should be translated into the cultural contexts of Muslim communal life (Qadir, 1991).
With the mighty stroke of the pen, Iqbal the great poet of India was successful in catching the attention of many scholars of the East and West. As a recognition of the enormous contributions of Iqbal to the Muslims in particular, and to humanity at large, many scholars and political leaders paid tribute to him upon hearing the news of his death. Tagore, the great poet of India when told about the sad news of Iqbal's death, lamented in these words:
The death of Sir Mohammed Iqbal creates a void in our literature that, like a mortal wound, will take a very long time to heal. India, whose place in the world is too narrow, can ill-afford to miss a poet whose poetry has such universal value (Tagore in Jawed, 1996: 56).
Annemarie Schimmel who is an expert in the studies on Iqbal said the following words as a tribute to Iqbal's intellectual ability:
Of all the Muslim thinkers of the modern world, Iqbal is the greatest of all of them… I acknowledge Iqbal as one of the Muslim reformers who has managed to formulate a trend of thinking which is original and complementary. It is a trend that consolidates the Islamic civilization with the good part that comes from the Western culture (Schimmel in Usmani, 1991: 97)
Besides Schimmel, poetess Sarojini Naidu who is well-known as the "Nightingale of India" praised Iqbal for his intellectual contribution in these words:
Though the earth may enshrine the precious dust of Sir Mohammad Iqbal's body, his imperishable genius will shine through the ages in undimmed splendour. My profound homage to his memory (Sarojini Naidu in Ali, 1988: vii).
In remembrance of Iqbal's great service to humanity, many of his works have been translated by prominent scholars into many languages of the world: French, German, Arabic, Persian, Russian, Italian, Malay, etc. This has been done in the hope that Iqbal's works will be appreciated and benefited by people in many countries.
Finally, Iqbal's dream of a separate homeland for the Muslims in the Indian subcontinent became a reality. It came into existence many years after the demise of Iqbal. The separate homeland, which was envisioned by Iqbal for the Muslims, was achieved by his friend Mohammed Ali Jinnah who became inspired by reading Iqbal's poems and political ideas. The new and independent country, which came into existence in the year 1947 under the name of the Islamic Republic of Pakistan, is indeed a brainchild of Iqbal. This is how the birth of Pakistan has been described in the Encyclopedia of Philosophy (1972):
Pakistan, Iqbal's dream, came into being in 1947, nine years after his death. As a tribute to his memory, the government of Pakistan established in 1951 a statutory body known as Iqbal's Academy, in order to promote the study and understanding of the works of Iqbal (211).
Ever since the establishment of Pakistan until today Iqbal has become an icon to his own people and to the Muslim world at large. Iqbal who has been seen as a seer, reformer, poet, philosopher, mystic, barrister, statesman and educationist, was exalted to the position of a spiritual father by the people upon his death. Ever since the world came to witness his intellectual potential, his philosophy and ideas have been researched and benefited by people all over the world, Muslims as well as non-Muslims.
Departure of a Great Soul
Iqbal the poet-philosopher, thinker and statesman started to suffer from kidney problems in the year 1924. Apart from that, in 1934 Iqbal who was known as the poet with the 'golden voice,' lost his voice due to an ailment in his throat. From then on, his health started to deteriorate. In 1935 due to poor health conditions, Iqbal declined an invitation from Oxford to be its Rhodes lecturer. Although he was suffering from poor health conditions, he never showed any lack of enthusiasm in his work as a Muslim scholar. He managed to maintain his reputation and prestige as one of the most creative, prolific and progressive Muslim scholars of his time (Vahid, 195_).
Since the start of the year 1938, Iqbal's health began to deteriorate from bad to worse. On his last night, April 20-21, Iqbal had severe asthma attacks and started to spit blood. Finally, on the predawn of 21st April 1938, Iqbal breathed his last breath. He was buried in the compound of the Shahi Mosque of Lahore, Pakistan. Later when a mausoleum was erected in recognition of Iqbal's contributions to the Muslims and the world at large. The government of Afghanistan contributed lapis lazuli marble as its token of appreciation for the great ideas the poet had given to improve the educational system over there, and also for his contribution to the cause of Islam (Malik & Malik, 1971). It has been highlighted by many writers on Iqbal that before the great poet departed from this world; he stated these words as his last lines of poetry:
The departed melody may or may not come,
The zephyr may blow again from Hejaz or not!
The days of this Faqir have come to an end,
Another seer may come or not (Iqbal in Beg, 1961:50).
Even as I depart from this world,
Everyone will say 'I knew him',
But the truth is, alas! that none knew
Who the stranger was, or what he said, or whence he came!
(Iqbal in Nadwi, 1979: i ).
(Assistant Professor, Dept. of Fundamental & Inter-Disciplinary Studies
Kulliyyah of Islamic Revealed Knowledge & Human Sciences, IIUM)